Fernando Díaz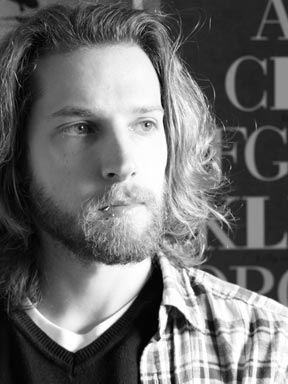 As a student Fernando Díaz completed a degree in Graphic Design at ORT University. He has worked freelance for several clients, like Eduardo Bacigalupo in Sao Paulo, Brazil.
Since 2007 he has being contributing to Tipografia-Montevideo, publishing various articles. Since 2008 he has been teaching "Typography II" at ORT University with Vicente Lamónaca.
He is a founding member of the "Sociedad Tipografica de Montevideo" (Montevideo Typographic Society), and TipoType, the first type foundry of Uruguay. He is a member of AtypI, and has given conferences and round tables in type design in Montevideo.
His font Quiroga Serif, originally called Quadratta Serif, was selected by the jury of Tipos Latinos 2008, the Biennial contest of Latin American typography. This font is now used in several books and magazines.
[Fernando Díaz, July 2010]
Fonts designed by Fernando Díaz