Vicente Lamónaca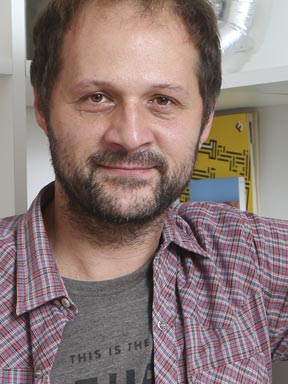 Vicente Lamónaca has a degree in Graphic Design from the Universidad ORT Uruguay. Since 2000 he has been teaching publishing in the Faculty of Communication and Design at the university, and since 2005 he has also been teaching Typography II, when it was an established field in Montevideo.
Since 1993 he has worked as a graphic designer, primarily in publishing. He is a partner of the type foundry TipoType where in addition to designing he has been involved in organizing conferences and exhibitions related to design and typography. He was on the jury in Montevideo in the biennial typography Latin American Letras Latinas 2006 and Tipos Latinos 2008 and 2010.
He has edited the books "Sucedió, 10 years of Uruguayan digital typography" and "Latin American Typography, a current and future scenario".
His typeface Economica was the first typeface designed and commercialized internationally from Uruguay.
[Vicente Lamónaca, June 2017]
Web: http://lamonaca.org/