URW Type Foundry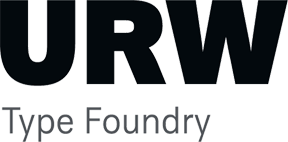 URW Type Foundry was established in 1995 by Svend Bang, Peter Rosenfeld, and Jürgen Willrodt, and is based in Hamburg, Germany. Originally called URW++, it is the successor to URW (Unternehmensberatung Rubow Weber, named after the original founders) which developed a professional font digitization system called Ikarus.
The new company provides font-development services to other foundries, and publishes their own extensive library of fonts, many of which are digitizations of classic typeface designs. The company changed its name back from URW++ to URW Type Foundry in 2018.
In May 2020 URW was acquired by Monotype Imaging.
Web: https://www.myfonts.com/premium-font-collections/urw
Most popular fonts published by URW