André Simard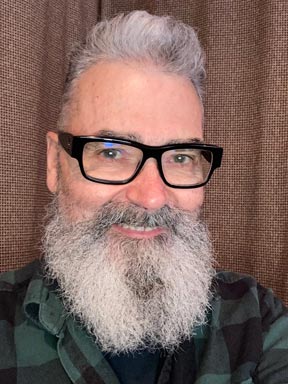 André Simard grew up in Abitibi, Québec, and graduated from Graphic Design in 1978 at Vieux-Montréal College in Montréal. After working for two years as a graphic designer for a newspaper and a printer, he founded his own graphic studio in 1980.
During his three-decade career in graphic design, André Simard has dedicated himself to using type in communication. In 2005, he began a migration from designing with type, to actually designing type. The ITC Migration Sans family is the first typeface he drew.
Harfang is the second typeface he created, named after Harfang des neiges, the Snowy Owl or Great White Owl, the official bird of Québec - a country with a long winter and a wonderful, white landscape, and the place he calls home.
[André Simard, April 2010]
Fonts designed by André Simard