Sébastien Delobel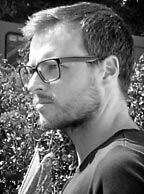 Sébastien Delobel was born in Lille, France, in 1972, and studied Graphic Design at "l'École Supérieure des Arts décoratifs de Strasbourg, France ". He designs custom fonts for a large variety of projects: brand identities, press, signage systems, etc.
Since 1998 he has been co-founder and associated graphic designer at Atelier Télescopique studio, Lille, France. Atelier Télescopique works in multiple media - print, design, web and art exhibitions. This same eclecticism can be found in their clientele, which is composed of big industry and institutions as well as members of the culture scene and architects agencies.
He is co-founder of the digital foundry AinsiFont which has distributed original typefaces since 2007. It was formerly called La Fonderie Nordik (1999-2007).
Rubal was awarded best font of the book The Creative Review Type Annual 2011.
[Sébastien Delobel, August 2013]
Web: http://www.ateliertelescopique.com/
Fonts designed by Sébastien Delobel