Juan Lavalle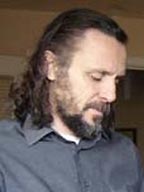 Juan Antonio Lavalle studied Architecture at the University of Buenos Aires. Later, he moved to Madrid were he became well known working in large design projects.
He offers full integrated services dealing with both building design, interior space, signage, displays, products and packaging, as well as Corporate Identity Systems and visual communication.
He resides in Madrid, Spain and offers his fonts through the Eurotypo foundry.
[Eurotypo, November 2011]
Fonts designed by Juan Lavalle