Patric King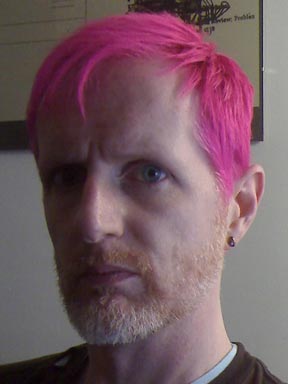 Patric King is principal and co-founder of House of Pretty, based in Chicago. He began his career at Thirst in 1994, culminating in management of their online office where helped to create online presence for companies such as Gilbert Paper, Gary Fisher Mountain Bike, and Herman Miller.
In 2000, he moved to Leapnet. While there, he co-founded an internal continued education program and helped the company to win Best in Show at SxSW '01.
Patric co-founded House of Pretty with his partner Su in 2002. Since then, the studio has contributed illustration, design, custom typeface design, and online presence to companies such as WIRED Magazine, Gawker Media, Salon, Pentagram Partners, AIGA, and 2wice. Patric is currently a Contributing Editor with PRINT Magazine.
[Patric King, February 2008]
Fonts designed by Patric King