Maxime Levesque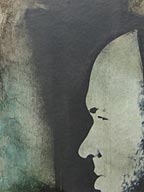 Information about the typeface designer Maxime Levesque and his fonts.
After completing his studies in Applied Arts and Graphic Arts, Maxime worked as trainee at KO Création where his curiosity, creativity and avant-gardist work seduced the team. Upon completion of his training period, he was offered his first job joining the team as graphic designer.
In 2004, upon invitation from world renowned photographer Pierre Choinière, he joined a new team and became assistant photographer. This new experience allowed him to combine these new skill sets with his design ones. He has since then moved on to become an independent designer.
[Maxime Levesque, October 2009]
Fonts designed by Maxime Levesque: