Kai Bernau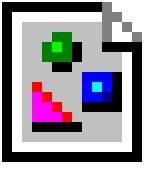 Kai Bernau, born in Germany in 1978, is a graphic and type designer who lives and works in The Hague (NL), where he is a partner in Atelier Carvalho Bernau.
After studying at the Hochschule für Gestaltung in Schwäbisch Gmünd, Germany, he moved to The Netherlands, where he graduated from the graphic design course of the Royal Academy of Arts (KABK) in The Hague, with his Neutral project, one part of which now is Neutral.
He then continued his studies in the Type&Media master programme for type design, and graduated in 2006.
[Ian Party, August 2007]
Fonts designed by Kai Bernau