Ian Lynam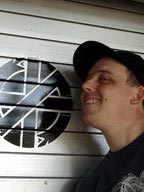 Ian Lynam was born in Plattsburg, New York, in 1972 and studied Graphic Design at Portland State University (B.S.) and California Institute of the Arts (M.F.A.).
He currently runs a multidisciplinary creative studio specializing in unique solutions for international clients. The studio has been based in Tokyo since 2005, following 8 years of experience working at a number of internationally renowned American design studios and advertising agencies.
Lynam writes for a number of design, typography, and cultural publications including Font Magazine, This American Life, PingMag, and Neojaponisme.
He operates the independent type foundry, Wordshape, in his spare time, crafting commercial and custom typefaces.
[Ian Lynam, July 2007]
Fonts designed by Ian Lynam