Viktor Nübel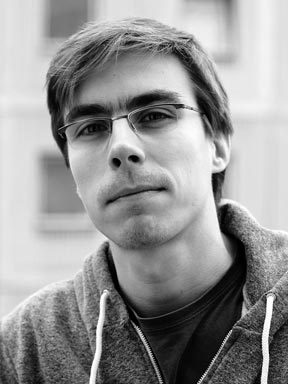 Viktor Nübel works freelance as a graphic and typographic designer in Berlin.
After two years studying social science he changed to graphic design. He graduated from Design Akademie Berlin with the thesis "Type Attack!", which finally resulted in the typeface PTL Attack. During his studies he did an internship at MetaDesign. As a post-graduate he worked at the type department for FSI FontShop International.
In 2007 and 2008 he worked for FontShop's international design conference TYPO Berlin. Since 2009 he has mainly worked in the field of web, blog and logo design and all kind of layout and typographic projects.
His typefaces have been published at Primetype, Volcano, and Veer.
[Viktor Nübel, September 2010]
Web: http://www.viktornuebel.com/
Fonts designed by Viktor Nübel