Ricardo Esteves Gomes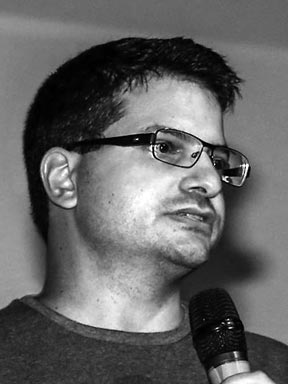 Information about the typeface designer Ricardo Esteves Gomes and his fonts.
Ricardo Esteves Gomes was born in Vitória, Brazil, in 1980, and studied Graphic Design between 1999 and 2005 at Universidade Federal do Espírito Santo. Since 2006, he has been working at the same University teaching Graphic Design and Type Design. He also works as type designer at his independent type foundry called Outras Fontes.
[Ricardo Esteves Gomes, June 2007]
Fonts designed by Ricardo Esteves Gomes: