Jonas Hecksher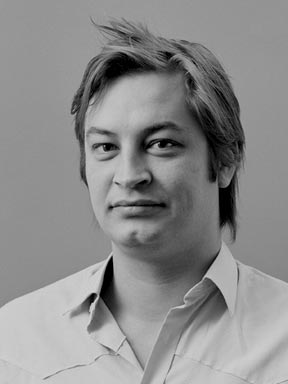 Jonas Hecksher holds a degree from Danmarks Designskole (Denmark's School of Design) and École supérieure d'arts graphiques et d'architecture, Paris, where he specialized in graphic design and typography design.
After working as head of design on Torpedo magazine, he co-founded e-Types in 1997, where he has worked ever since with a wide range of projects within corporate visual identity, typography, design of newspapers and magazines as well as image and branding projects for fashion and luxury brands. Among others, he has worked with such clients as Danish Film Institute, Framfab web consultancy, E2 Energy company, Astion, Daily Newspaper Dagen Danish National Police, Danish Ministry of Culture, Jordan dental, Royal Danish Theatre, Royal Academy of Fine Arts School of Architecture, Aquascutum London, Danish Regions and the Rzezcspospolita newspaper in Warsaw Poland.
He is a 4-time recipient and 2-time nominee for the Danish Design Award. He has also been awarded a Destinctive Merit from Art Directors Club N.Y., a certificate of excellence in Type design from Type Directors Club N.Y. and is one of the only Danish designers that have been nominated for a silver award at the British D&AD and was selected for the D&AD annual 2003. Furthermore, Denmark's leading business weekly has ranked him among Denmark's 100 most talented people under the age of 35.
[Jonas Hecksher, February 2007]
Most popular fonts designed by Jonas Hecksher