Örjan Nordling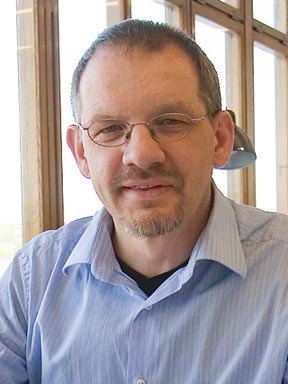 Örjan Nordling was born in 1958. He studied Graphic Design at the University College of Arts, Crafts and Design 1979–1983 and at the Masterprogram at Basle School of Design 1983–1985 (under Armin Hofmann, Wolfgang Weingart and André Gürtler).
He worked in several design studios before setting up his own studio in 1988. In 1995 his typeface Nordling was released by H. Berthold AG. Through his design studio Pangea Design he has been involved in numerous newspaper typeface projects in Scandinavia. These include Helsingin Sanomat, Dagens Nyheter, Svenska Dagbladet and Göteborgsposten (with Mario Garcia).
For Swedish publisher Berling Media (Verbum) he has been creating Berling Nova Text and Berling Nova Sans together with his design team. This is a redesign of Swedish designer Karl-Erk Forsbergs Berling typeface from 1951, now in the Linotype Library. He resides outside of Stockholm with his wife and two boys.
[http://www.pangeadesign.se/, September 2007]
Fonts designed by Örjan Nordling