Pieter van Rosmalen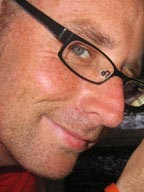 Information about the typeface designer Pieter van Rosmalen and his fonts.
Pieter van Rosmalen lives and works as a graphic designer and type designer in The Hague, The Netherlands. He studied design and advertising at St. Lucas, Boxtel, The Netherlands, and type design and typography at the Postgraduate course Type & Media at the Royal Academy of Arts in The Hague, The Netherlands.
He designed typefaces for GarageFonts and Typotheque. In 2004 he started his own small independent digital type library CakeType.
[Pieter van Rosmalen, July 2005]
Fonts designed by Pieter van Rosmalen (A-M):
A-M N-Z