Tomáš Brousil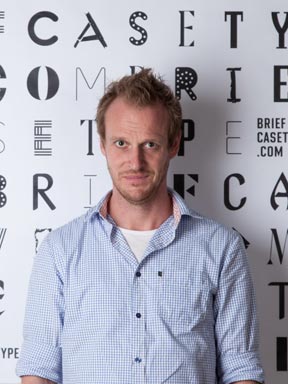 Information about the typeface designer Tomáš Brousil and his fonts.
Tomáš Brousil was born in Nitra (Slovakia) in 1975. He studied Air Mechanics at the Secondary School of Applied Arts in Prague, and now studies at the Academy of Arts, Architecture and Design in Prague - Type Design and Typography Studio.
He set up Suitcase Type Foundry in 2003. He now works and lives in Prague.
[Tomáš Brousil, May 2006]
Web: http://www.suitcasetype.com/
Fonts designed by Tomáš Brousil (A-N):
A-N O-Z