Peter Bain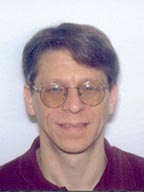 Information about the typeface designer Peter Bain and his fonts.
Peter Bain is principal of Peter Bain Design, specializing in lettering and typographic design, visual identity, environmental graphics, and information design. Prior to founding his own design studio, he worked as a Type Director at Saatchi & Saatchi in New York for over a decade.
He co-curated the exhibition "Blackletter: Type and National Identity" with Paul Shaw at The Cooper Union School of Art and received his M.F.A. from Virginia Commonwealth University. His digital foundry was originally set up as Incipit in New York, USA.
[Peter Bain, May 2013]
Fonts designed by Peter Bain: