Ted Staunton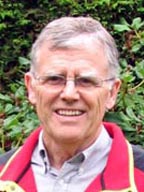 Information about the typeface designer Ted Staunton and his fonts.
Ted Staunton was born in 1942, in Lincoln, UK. Following an apprenticeship as a hand compositor, he studied typographic design at Leicester College of Art & Design. After a few years working in the publishing industry in London, he emigrated to Vancouver, Canada, where he worked as a freelance designer.
Now retired, he spends his time creating fonts, gardening, acting, and maintaining a design web site.
[Ted Staunton, August 2009]
Web: http://www.tedstaunton.com/
Fonts designed by Ted Staunton: