Russell Bean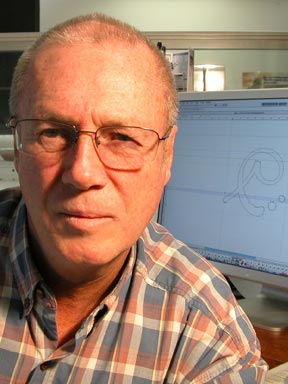 Russ Bean was born in New South Wales, Australia, in 1947. His first job was in a small ad agency as a cadet in the production department. It set the path for his career, handling print, learning commercial art techniques and the value of visual impressions.
He progressed to retail advertising, studying lettering and illustration at night school, and undertaking handlettering work. In 1970 he designed the geometric five-weight Virginia series, which won a Californian typeface design competition, and earned him a job as a letterer in the LA studios of the sponsor.
On returning to his home town of Sydney he set up a studio specialising in lettering, headline setting, logo design, production art, and later, typesetting. He has been asked to serve on various panels and committees including the Australian Type Directors' Club, and Australian Graphic Design Association.
He has designed some 40 typeface designs, many of which are marketed through Fonts.com and MyFonts.com. His latest design, ITC Christoph's Quill, is a calligraphic style in two weights with a variety of swash and alternate characters.
[Russell Bean, December 2003]
Fonts designed by Russell Bean