Alejandro Lo Celso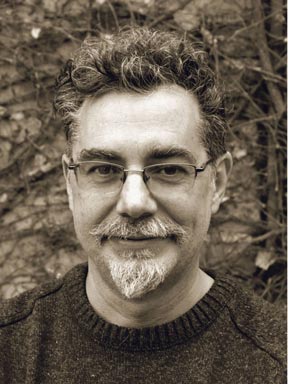 Alejandro Lo Celso (1970) is an information and typeface designer born in Córdoba, Argentina. He has worked as an art director at different media, has taught typography at several institutions, and has collaborated with some design magazines. He holds a MA in type design at the University of Reading, UK, and a research diplôme at the ANRT, Atelier National de Recherche Typographique, Nancy, France.
He has given seminars and workshops on type in Argentina, Chile, France, and Mexico, and his work has been published in various international design magazines. In 2001 he created PampaType, an independent digital foundry, through which he has published award-winning typefaces such as Rayuela, Quimera, Borges Blanca, and Arlt Titulo Blanca.
He currently is a co-director of the Center of Advanced Studies on Design (www.ceadmex.org), a professor at the Editorial Design Master program, Anáhuác University, Mexico city (www.anahuac.mx/diseno), and a professor at the Typographic Design Master in Centro Gestalt, Veracruz, Mexico.
Alejandro lives in Cholula, Puebla, Mexico.
[Alejandro Lo Celso, July 2006]
Web: http://www.pampatype.com/
Fonts designed by Alejandro Lo Celso