Hubert Jocham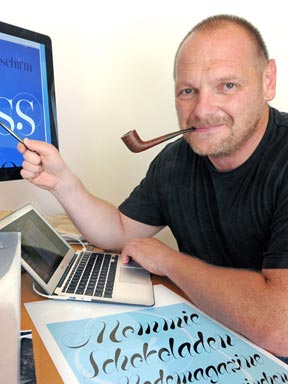 Hubert Jocham was born in Memmingen, Germany, in 1965. After his apprenticeship in typesetting, he studied Graphic Design in Augsburg, Germany and Preston, England.
After freelancing for a few years he went to London, to work in corporate branding. After work he designed text and headline typefaces for magazines like Frank and Arena.
Back in Germany and back in good old Memmingen he still spends his time designing corporate and product brands, still works for many different magazines, and has founded his own font library.
[Hubert Jocham, March 2007]
Web: http://www.hubertjocham.de/
Fonts designed by Hubert Jocham