Mário Feliciano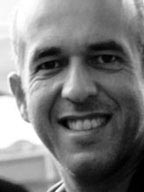 Mário Feliciano was born in Caldas da Rainha, Portugal in 1969. He began work as a graphic designer for Surf Portugal Magazine in 1993. In 1994 he founded his own design studio in Lisbon, Secretonix. He has been heavily involved in type design since.
A versatile designer, his typefaces range from contemporary display and text fonts to classic interpretations of early Spanish types. Before establishing his own foundry in 2001 he designed typefaces for Adobe, T26, and Psy/Ops. His typefaces are used prominently in many Portuguese and international publications.
A winner of two TDC awards, he is currently the Portuguese country delegate for ATypI and agent for The Enschedé Font Foundry in Portugal and Spain.
[Mário Feliciano, July 2005]
Most popular fonts designed by Mário Feliciano