Ray Larabie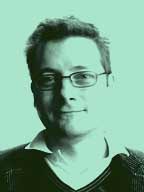 Information about the typeface designer Ray Larabie and his fonts.
Ray Larabie was born in Ottawa, Canada, 1970. After creating 400 freeware typefaces under Larabie Fonts, Ray Larabie started the commercial foundry Typodermic in fall 2001.
Ray is a Sheridan College animation graduate and an art director for Rockstar Games. Ray's most well known designs are Neuropol and Pricedown.
[Ray Larabie, March 2002]
Fonts designed by Ray Larabie (A):
A B C-E F-J K-M N-O P-R S-U V-Z