Robbie de Villiers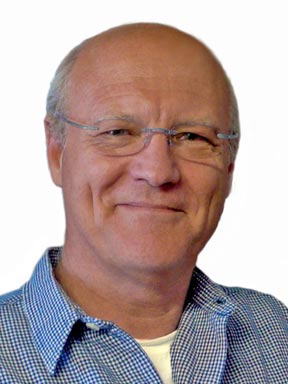 Robbie de Villiers was born in Worcester, South Africa, in 1948, studied at the Cape Technicon, Cape Town, and received his graphic design diploma summa cum laude in 1970. He studied calligraphy with Werner Prisi while working at Rupert International and fell in love with typography.
Robbie became a partner at Janice Ashby Design Studios and from there moved to New York as Creative director for Siegel & Gale. In 1990 he started his own company in Wilton, Connecticut creating type, naming, corporate ID's, packaging design, and website design.
In 2005 together with his wife, his family team created 8 children's books that were published internationally by Random House.
In 2012, together with type designer Jeremy Dooley, he created Chatype, the first font in the world created specifically for the people of a city (Chattanooga, TN) and the first font for a city in the USA. It is freely available to Chattanooga citizens and widely used in Chattanooga. It was also declared the official font of the by the city council one year later. The project was also unique in that it was crowdfunded on Kickstarter.
Robbie's most successful fonts to date are: Cyan, Twine, Pagina, Rijk, Cyan Sans, Carnegie Classic, and Duet.
[Robbie de Villiers, July 2016]