Steve Matteson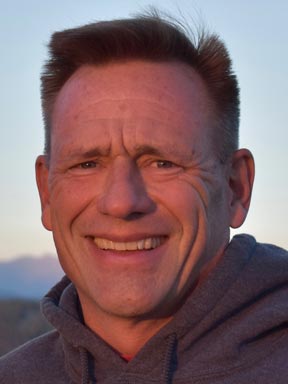 Steve Matteson is a type designer, historian, and letterpress printer. He has designed over 80 typeface families including brand families for Toyota, Microsoft, and Google, and types for retail sales which include a dozen revivals of Frederic Goudy's typefaces. Through his studio, Matteson Typographics, he continues to research and design new typefaces.
He attended the Rochester Institute of Technology's School of Printing, at a time when letterpress and desktop-publishing were taught in adjacent labs. Steve was steeped in typography, calligraphy, design, and fine printing, and learned a dedication to high quality craftsmanship.
In 1990 Steve worked with the team that made Microsoft's first TrueType fonts and opened Monotype's first office in California. A dedication to making best in class typefaces for digital environments has put his work in most eReader products, mobile handsets, and very prominently on the web – his Open Sans family has recorded over 1 trillion page views.
In 2012 Steve worked with MIT's Agelab to understand if typeface design could impact the time a driver has their eyes off the road. The resulting legibility study has informed designers of auto and aviation user interfaces in ways to optimize their typographic displays.
Steve is a board member of the Books Arts League in Lafayette, CO, an avid printer and user of metal type. He is also an historian, being an expert in the history of Fred and Bertha Goudy. Steve is also a musician and mountain biker, and father of two artistic daughters.
[Steve Matteson, August 2021]
Web: https://mattesontypographics.com/
Most popular fonts designed by Steve Matteson