Ray Cruz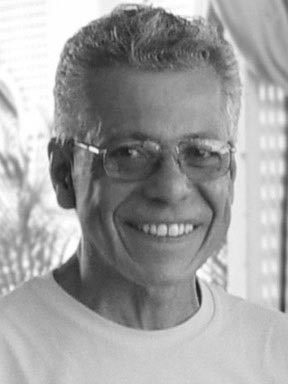 After graduating from New York City's High School of Art & Design in 1962, he began his career as an apprentice in several of New York's top custom lettering studios. While working at John Schaedler, Inc., he designed many typefaces for the Photo-Typositor - a photographic headline typesetting machine. His expertise in custom lettering and typographic design has brought him notoriety from ad agencies, publishers, and packaging design firms. Ray was commissioned by designer Muts Yasumura to produce the typeface for the US Postal Service, which can still be seen on mail delivery trucks today.
Designing new typefaces is Ray's hobby. His wide variety of typestyles are currently published by Agfa/Monotype, Bitstream MyFonts.com and Garage Fonts. As a type director and designer at Y&R, he designed custom typefaces for Xerox Corp., Pella Windows and many other clients. Ray is now working from his home designing logos, custom hand-lettering, book jackets and typefaces.
He has received over 30 graphic and type design awards from TDC, AIGA, ADC and other art associations. He is a member of the Type Directors Club, the Society of Typographic Aficionados (SoTA) and the Association Typographique Internationale (ATypI). Ray is an adjunct professor at FIT and Kean University.
[Ray Cruz, April 2006]
Fonts designed by Ray Cruz