Vitória Neves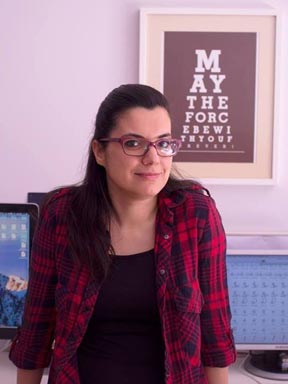 Vitória Neves is a letterer and type designer from Portugal. Vitória has a background in German, English, and Spanish Literature and Languages studies.
She decided to quit her career in teaching to pursue her childhood passion for letters. After creating some logos and lettering for clients, Vitória ventured into creating typefaces, since she believes this to be the ultimate level of dedication to letterforms. Her main focus resides in script typefaces.
She's now running SevenType, a friendly type design studio.
[Vitória Neves, August 2019]
Web: https://vitorianeves.com/
Fonts designed by Vitória Neves