CJ Dunn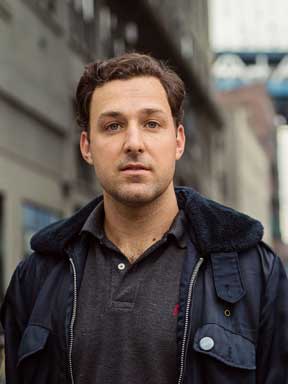 Based in New York City, CJ Dunn designs typefaces for retail and custom clients. He enjoys both making type and using type, and is interested in the dialog between the two practices.
Originally from Honolulu, Hawai'i, CJ first got hooked on typography and typeface design while studying with Ed Benguiat at The School of Visual Arts in New York. He later completed a Post-graduate Certificate in typeface design from The Cooper Union. He started working for Font Bureau in 2013 and in 2016 he launched his own foundry, CJ Type.
His first retail typeface is Dunbar, an exuberant geometric sans with a unique structure, including Tall and Low display versions and a Text version for smaller sizes. Inspired by the earliest versions of Erbar Grotesk from the 1920s, it's not a strict revival but interprets the design for contemporary use.
[CJ Dunn, November 2016]
Web: http://cjtype.com/
Twitter: @youknowcj
Fonts designed by CJ Dunn