April Carter Grant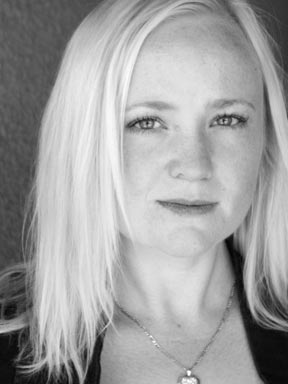 April Carter Grant began designing custom lettering in 1998 and published her first full typeface, Lipstick on the Mirror, in 2013.
She was born in Green Bay, Wisconsin and studied Graphic Design at the American Academy of Art in Chicago. April has served as a designer, illustrator, and directing executive in the advertising, manufacturing, gaming, travel, and beauty industries. Her experience establishing creative departments for start-ups has included both the world's fastest growing seller of travel and the world's most expensive domain. She also has been a corporate trainer of Adobe Creative Suite products.
In 2006, April was a finalist in the inaugural Cut&Paste Digital Design Tournament, and she was invited to demonstrate Adobe applications at the Creative License Conference (AdobeMAX) launch in 2007. She was a featured speaker for UCLA's 2011 Summer Discovery and is a featured interview subject in Piece of the Fame: Rockstar Social Media Marketing Strategy for Everyone, published in 2012.
She lives and works in Los Angeles.
[April Carter Grant, February 2017]
Web: http://www.aprilcartergrant.com/acg/
Fonts designed by April Carter Grant