Tom Nikosey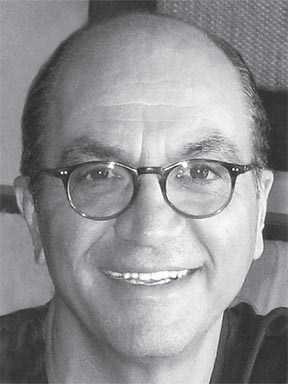 Tom Nikosey was born, raised, and educated in New York City, and received his BFA from Pratt Institute in 1972. Following his dream of music and art he travelled west and began creating album covers for hundreds of acts from the Bee Gees, Commodores, Eric Clapton, Donna Summer, and Kenny Rogers to name just a few.
Tom has since spread his talents to logos, lettering, and branding. His logo designs have included four Super Bowl logos for the NFL, three Grammy logos for NARAS, and two stamps for the U.S. Postal Service. He has created trademarks for music artists such as Shania Twain, Crosby, Stills & Nash, Jerry Lee Lewis, Brooks & Dunn, Doobie Brothers, and Bob Seger. He has also created the brand identity for Firemans Brew Beverages, and continues as its VP of Branding.
Tom's early promo books are in the permanent collection of The Library of Congress, Washington D.C. He has received awards from ADLA, ADC/Dallas, ADC/Houston, Society of Illustrators NY & LA, and CA Magazine. Tom's work has been featured in Step by Step Magazine, Idea Magazine, NY Times, and The Logo & Lettering Bible.
Tom launched his CozyFonts foundry in 2011 with the release of Aladdin Bold. He continues working on branding and creating new fonts at his Bell Canyon, California studio.
[Tom Nikosey, January 2014]
Web: http://www.tomnikosey.com/
Facebook: tom.nikosey
Twitter: @logobrands
Fonts designed by Tom Nikosey