Martin Lorenz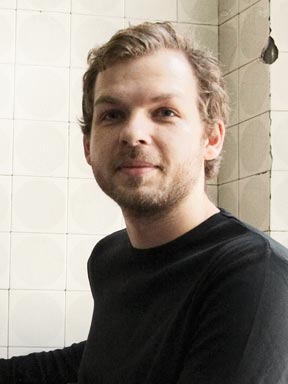 If he hadn't done an internship at the Atelier Müller+Volkmann in 1989, Martin Lorenz would probably have become a cook, a comic artist, or an architect. He began to study Communication Design in 1996 at the University of Applied Sciences of Darmstadt.
After three years in Darmstadt he changed to the KABK (Royal Academy of Fine Arts) in The Hague and graduated in 2001. He moved in the same year to Frankfurt, where he worked for the next four years at the Hort. Since 2005 he has lived with his wife Lupi Asensio and his two kids in Barcelona.
He directed a postgraduate degree in applied typography at the design school Elisava, is board member of the Official Association of the Catalan Graphic Designers, co-founder of Constructing Communications NYC/BCN, creative director of the architecture magazine Quaderns, was the organizer of the lecture series 2/4 de 8, initiator of The One Weekend Book Series, Stille Post, member of the Dutch Type Foundry VetteLetters, co-founder of Design Werkstatt, but most importantly, the co-founder of design studio TwoPoints.Net.
Martin Lorenz is currently writing a doctoral thesis on flexible visual systems in graphic design and is part of a design research group at the University of Barcelona.
[Martin Lorenz, June 2014]
Web: http://www.twopoints.net/
Twitter: @twopointsnet
Fonts designed by Martin Lorenz