Julia Martinez Diana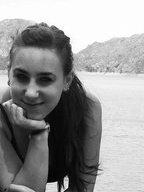 Julia Martinez Diana, born in 1990, is currently studying design at the University of Buenos Aires, Argentina. She is also working on the design of a medical center, and as a freelance website designer.
She created her first font in 2008 and hasn't stopped creating updates and also new fonts, such as Culia, Culita, Presa, ISO, Nue, among others.
[DJD, August 2012]
Web: http://www.antipixel.com.ar/
Fonts designed by Julia Martinez Diana