Mary Catherine Pflug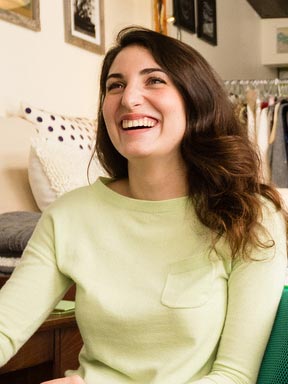 Mary Catherine Pflug is a type designer with Positype, publication designer, and honors student studying International Business at Rollins College in Winter Park, Florida.
She began her design training at the South Carolina Governor's School for the Arts and Humanities and has since co-founded The Independent, the premier student magazine at Rollins College and worked for Edible Upcountry and the Monhegan Museum.
What off-time she enjoys is spent traveling and eating Krispy Kreme doughnuts, with the rest tirelessly volunteering her time as a SOTA board member. And, yes, she is one half of TypeSisters.
[Mary Catherine Pflug, October 2014]
Twitter: @mcpflugie
Fonts designed by Mary Catherine Pflug