Błażej Ostoja Lniski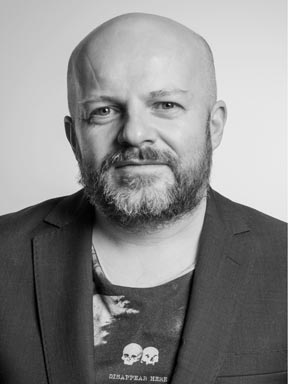 Błażej Ostoja Lniski was born in 1974 in Czersk, Poland. In the years 1994-1999 he studied at the Warsaw Academy of Fine Arts and graduated with honors, earning an MA in painting under the supervision of Prof. Rajmund Ziemski, with a minor in lithography supervised by Prof. Władysław Winiecki. Since 1999 Lniski has been working for his alma mater. He is a Professor and runs the lithography studio. Currently, Lniski holds the post of Dean of the Faculty of Graphic Arts. In 2015 Błażej founded Typoforge Studio, a creative independent design studio based in Czersk, Poland.
His interests include painting, graphic arts, book projects, posters, and fonts.
[Błażej Ostoja Lniski, January 2016]
Most popular fonts designed by Błażej Ostoja Lniski