Morten Rostgaard Olsen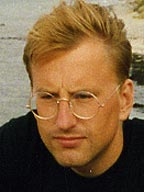 Morten Rostgaard Olsen mDD (born 1964) is an Graphic Designer living and working in Copenhagen. After five years studing at The Danish School of Art and Design, he now runs a design studio where he supplies solutions for corporate design, typography, and typefaces.
He's also become a teacher in all these subjects. Among his clients at home and abroad are The Ministry of Education in Copenhagen, the first user of his typeface FF Olsen.
Morten is also a member of The Association of Danish Designers mDD.
[Morten Rostgaard Olsen, June 2004]
Fonts designed by Morten Rostgaard Olsen