Timo Titzmann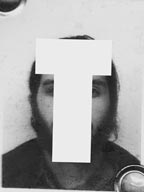 Timo Titzmann was born in 1984 in the city of Bremen, where he also took his high school diploma.
Since 2006 he studied communication design and media at the University of Applied Science in Wismar. He started to concentrate on designing typefaces while spending a semester in Berlin and Potsdam in 2009/2010.
He is currently living, studying and working in Wismar.
[Timo Titzmann, February 2012]
Web: http://26plus-zeichen.de/
Fonts designed by Timo Titzmann