James Marsh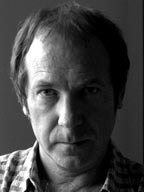 James Marsh is an illustrator, designer, artist, and author. His first Job, after graduating with a National Diploma in Design, was working for Pye Records, swiftly moving to Decca Records, becoming Studio Manager before joining Alan Aldridge, working under the collective name of "Ink Studios". He then launched his own studio "Head Office" from 1968-76, before moving on to a solo career.
Since then his art has been used throughout the Advertising, Publishing, and Editorial industries, on anything from Posters and Packaging to Books and Magazine Covers. He has been featured in leading Graphic Arts magazines and annuals, winning numerous awards both at home and abroad.
Over the years he has produced books and illustrated covers for authors including Salman Rushdie, Angela Carter, and William Trevor, and produced album covers for Jamiroquai, Steeleye Span, Gerry Rafferty, and Erazure. He is best known for collaborating with the 1980's band Talk Talk, producing album covers and posters throughout their career.
Since the 1970s he has also worked internationally for many major companies including Air Canada, British Rail, British Airways, London Transport, Times Newspapers, Penguin Books, Harper Collins, and Random House. He is a founder member of the Association of Illustrators and has lectured on his work in the U.S.A. Canada & the U.K. His paintings hang in Public and Private Collections throughout the World.
It has taken James a long time to get around to publishing any fonts, even though he did his thesis on the subject, and Tulip (ArtyType), for example, was actually conceived in the 1960s.
[James Marsh, January 2012]
Web: http://www.jamesmarsh.com/