Jessica McCarty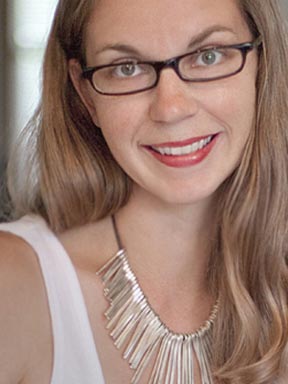 Jess McCarty was born in the United States and studied fine art photography at Southern Illinois University.
In 2010, after a decade of shooting commercial photography for an international agency, she founded her own design studio: Magpie Paper Works. The foundry specializes in hand-drawn type with a strong emphasis on calligraphy, as well as custom lettering.
She has designed several popular typefaces including Ondise, Dasha, Rivea, and Saissant. Select clients include ABC Studios, Bazmark Films, Camille Bloch, Penguin Group, and Southern Weddings Magazine.
Jess lives and works on an organic farm in the rural American south she shares with her husband.
[Jessica McCarty, March 2015]
Fonts designed by Jessica McCarty