Olcar Alcaide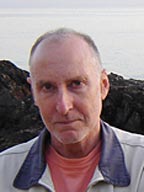 Olcar Alcaide studied Design in Visual Communication at the University of La Plata and at the Beldende Academie voor Kunst, Enschede, The Netherlands. After finishing his studies he worked as graphic designer at Gratama&DeVries (Smidswater), The Hague, and Fargraf Inc, Barcelona. Then he moved and opened his own studio in Buenos Aires city, where he worked on design projects including sign systems, and corporate design for the telephone company and post office.
Olcar was professor of typography and graphic design at the Universities of Buenos Aires, La Plata, and Lanús in Argentina. He is a member and co-founder of Designteamwork, a design studio established in Madrid specialising in corporate design, branding, architecture, and industrial design. He is also director of Eurotypo, an institution focusing on study, research, teaching typography, and designing new typefaces.
He has received awards from several design competitions, and his works have been published in professional magazines and International exhibitions.
[Olcar Alcaide, July 2010]
Web: http://www.eurotypo.com/english/
Fonts designed by Olcar Alcaide