Caroline Hadilaksono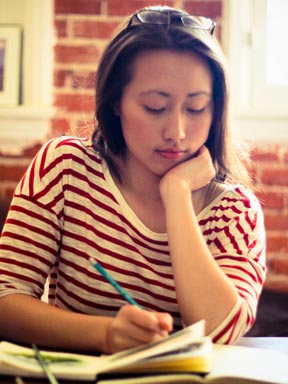 Caroline Hadilaksono is a designer, currently living in Los Angeles. She studied Graphic Design at Otis College of Art and Design. During her senior year at Otis, she learned type design and designed her first typeface, Junction. 
After college, Caroline and her partner Micah Rich started a design company called A Good Company. On their spare time, when not working on client projects, A Good Company likes to think up ideas and work on side projects, such as The League of Moveable Type: a non-profit type foundry that provides high quality open-source typefaces. 
And as they're working to improve and expand The League, A Good Company will also keep thinking, designing, and doing good things, all part of their plan to conquer the world.
[Caroline Hadilaksono, July 2018]
Web: http://www.hadilaksono.com/
Fonts designed by Caroline Hadilaksono