Teri Kahan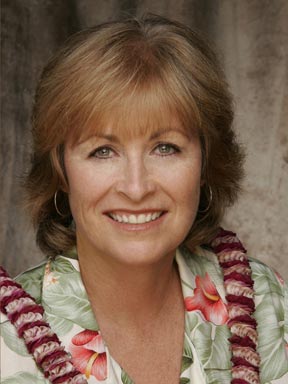 Information about the typeface designer Teri Kahan and her fonts.
Teri Kahan currently lives in Southern California where she balances a career in graphics and teaching. She has an affinity for the Hawaiian culture which inspires much of her work. Her most recent fonts, ITC Puamana (textural brush) and ITC Kahana (decorated caps) reflect this intrinsically. Teri's other fonts are ITC Cherie (art nouveau), ITC Surfboard, (California lifestyle), and two collections of hand-carved looking illustrations: ITC Connectivities (relationships) and ITC Holistics (new age).
Her fascination with lettering began as a youth and was nurtured most by her involvement with the Society for Calligraphy. Establishing a design studio right out of college has sustained her lifestyle for over two decades. Her first corporate font assignment was for Lexus in the 1980's, designing an alphabet based on the logo. Today Teri successfully incorporates her type sensitivities throughout all elements of her graphic design and personal art expressions.
[Teri Kahan, April 2006]
Web: http://www.terikahandesign.com/
Fonts designed by Teri Kahan: