Terrance Weinzierl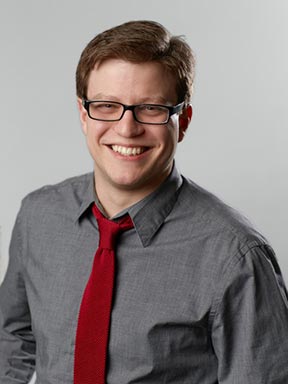 Born in Minnesota, schooled across Michigan, and trained in Chicago, Terrance Weinzierl is a Midwest native with a German name.
Terrance is an in-house type designer at Monotype and has some retail fonts currently available at Fonts.com, Linotype.com, and MyFonts.com. Most of his time is dedicated to custom fonts and he's done work for big brands like; Microsoft, Google, Barnes & Noble, and Domino's.
Lettering and calligraphy diversify his professional practice and fuel his Instagram posts. He's spoken to audiences at TypeCon, AIGA, and the Game Developers Conference about type design and typography.
[Terrance Weinzierl, September 2015]
Fonts designed by Terrance Weinzierl