Keith Bates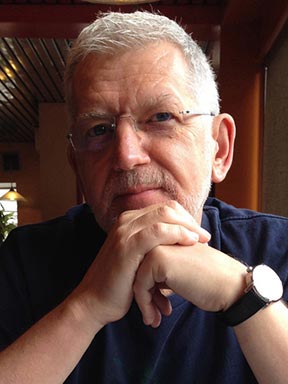 Information about the typeface designer Keith Bates and his fonts.
Keith Bates was born in Liverpool, England in 1951. He studied Graphic Design at Didsbury College of Education in Manchester, taught Art & Design from 1973, and was awarded an Arts Degree from the Open University in 1984.
He has been an active participant in the international Mail Art network since 1983. In 2004 he decided to pursue his lifelong fascination with lettering establishing the K-Type foundry. In 2009 he left teaching to concentrate on font design and graphic work with his partner, Leanda Ryan.
[Keith Bates, September 2009]
Web: http://www.keithbates.co.uk/
Fonts designed by Keith Bates (A-L):
A-L M-Z