Darren Scott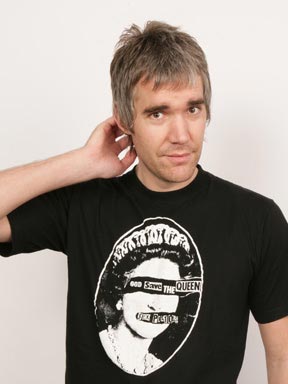 Information about the typeface designer Darren Scott and his fonts.
Darren Scott was born in Manchester, UK, in 1975, and studied Graphic Design at Salford University in Manchester. After working for 10 years as a designer & Art Director for McCann-Erickson in Manchester, UK, he left to set up his own design consultancy, TRUTH, specialising in brand identity and design for print, in Manchester in 2006.
As a side project he founded the Darren Scott Typographics (DST) in 1995 after designing his first typeface, Berlin[er], for Neville Brody's Digital Typography Magazine 'FUSE 15'. Since then Darren has gone on to design over 20 typefaces that have been used on clients ranging from Kelloggs to Coca-Cola. Among his most well known typeface designs are Mechanic Gothic and Aggregate.
[Darren Scott, September 2008]
Web: http://www.truth-design.co.uk/
Fonts designed by Darren Scott: