Tom Carnase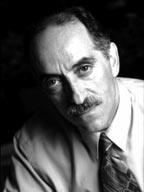 Tom Carnase started his career with the design division of Sudler & Hennessey Inc. His stay at S&H was five years and he went on to freelancing. In 1964 he helped establish an art studio where he worked until December of 1968. In 1969 he became Vice President of Lubalin, Smith, Carnase Inc. and in 1979 he conducted business as a design consultant.
Tom Carnase has been called "an original master of letterforms" by Idea magazine, the Japanese International Advertising journal, published throughout the world. He contributes much of his talent in bringing ideas to life such as the logos for New York magazine and L'eggs Products Inc.
Carnase tours art directors clubs and keeps his hand in education by lecturing on his medium to schools throughout the US. He is now a member of the New York City Community College Advisory Commission.
Carnase is a collector of awards and gold certificates. Most of them have been for design in the New York exhibits, the toughest of all judgings.
"Fine typography is the result of an attitude. Its attraction comes from love and care in its planning. Designs of swirling patterns, strange marbled and curious free-form shapes, trapped in texture, are sophisticated examples of expressionism."
[Tom Carnase, April 2008]
Fonts designed by Tom Carnase