Rian Hughes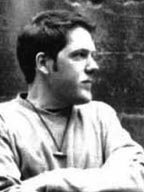 Rian Hughes studied at the LCP in London before working for an advertising agency, i-D magazine, and a series of record sleeve design companies. Under the name Device he now provides design and illustration for advertising campaigns, record sleeves, book jackets, graphic novels and television. Since setting up his studio, Device, he has worked extensively for the British and American comic industries as both designer, typographer, and illustrator.
His advertising typography earned a Campaign Press Awards Silver in 1996 and a Merit Award from the New York Art Director's Club in 2000. In addition to designing typefaces for FontShop's FontFont range, fonts for clients such as MacUser, 2000AD, Newquay Steam, and PC Format magazine are released via his own label Device Fonts. He has contributed to numerous international exhibitions, lectured widely both in the UK and internationally, and a one-man show of his work was held at London's Smiths Gallery. Currently a retrospective book is in preparation for publication in Summer 2002.
He has an extensive collection of Thunderbirds memorabilia, a fridge full of vodka, and a stack of easy listening albums which he plays very quietly.
[Rian Hughes, November 2001]