Peter Biľak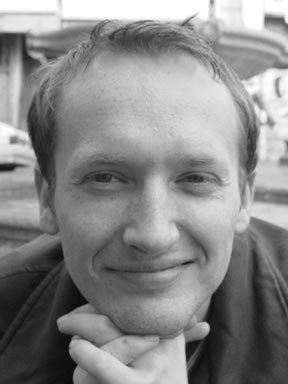 Peter Biľak is working in the field of editorial, graphic, type and web design, on a scope of cultural and commercial projects. He designed several fonts for FontShop International, and custom typefaces for visual identities.
In 1999 he started his own type foundry Typotheque. In 2000, he organized and curated and exhibition of contemporary Dutch graphic design at the Biennale of graphic design in Brno, Czech Republic. He is the editor of dot dot dot, a graphic design and visual culture magazine (together with Stuart Bailey). The magazine offers inventive critical journalism on a variety of topics related both directly and indirectly to graphic design.
His work has been presented in magazines such: Abitare, Étapes Graphiques, Graphics International, HOW, I.D., Items, Page, U&lc, and several books. In addition to daily design practice, Peter Biľak acts as a visiting tutor at the Royal Academy in The Hague, Art Academy in Arnhem, and regularly gives talks and workshops internationally. He based in The Hague, NL.
[Peter Biľak, February 2002]