Martin Majoor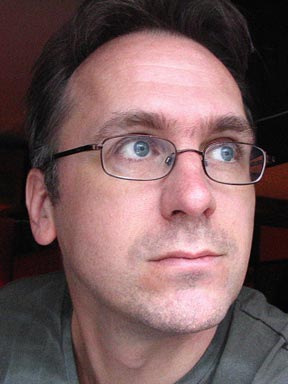 Martin Majoor has been a type designer since the mid-1980s. Around 1990 he designed the award-winning typeface family FF Scala and FF Scala Sans. The Scala family has since been used worldwide as corporate identity typeface (KLM Royal Dutch Airlines), museums (Kunstmuseum Wolfsburg), publishers (Taschen Verlag), and magazines (ID Magazine, Wall Paper).
In 1994 Majoor designed the telephone directory for the Dutch telephone company KPN. For this purpose he also designed two complete new typefaces, Telefont List and Telefont Text, which are still in use today.
Majoor's third serious typeface, FF Seria and FF Seria Sans, was released in 2000 by FontShop International in Berlin. It was awarded two type design prizes, one in London and another one in Moscow.
His Nexus family (2004) is his latest super family, consisting of serif, sans serif and slab serif versions, which are all 'connected'. There are also typewriter versions and two sets of elegantly drawn swash capitals. Nexus was released in 2004 by FSI FontShop International as one of its first OpenType fonts. In 2006 the Nexus family was the winner in The Creative Review Type Design Awards in the catagory Text Families.
Majoor taught typography at several Schools of Fine Arts and gave lectures at TypeLab/ATypI conferences in Antwerp, Paris, San Francisco, Barcelona and Prague and during TypoBerlin 2005. He works as a book typographer and type designer in both Arnhem and Warsaw.
[Martin Majoor, March 2006]
Fonts designed by Martin Majoor