Ingrid Liche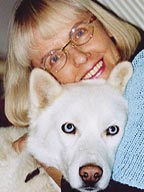 Information about the typeface designer Ingrid Liche and her fonts.
Ingrid Liche was born in Tuebingen, Germany, in 1942. She attended the German branch of the Famous Artist School (now Cortina) in Munich, Germany, where she studied design and photography. Mrs. Liche owned and operated a graphic design studio in Southern Germany. She specialized in designs for natural remedies and cosmetics, especially fonts - and for software.
Now she does research in ancient signs and still designs new fonts.
[Ingrid Liche, February 2007]
Web: http://www.liche.de/
Fonts designed by Ingrid Liche: