Cynthia Hollandsworth Batty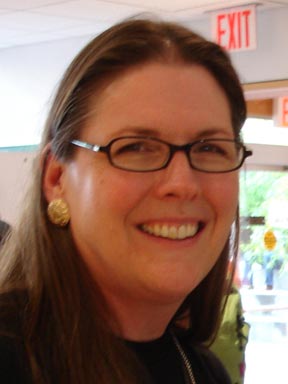 Cynthia Hollandsworth Batty was born in 1956 and studied art at the California College of Arts & Crafts. In the middle 1980's she started AlphaOmega Typography to develop and promote new typeface designs. The typefaces Hiroshige and ITC Tiepolo have been among the most successful of the typeface designs from AlphaOmega.
She was active for many years in the protection of intellectual property rights for typeface designs and software products, and was the founder of the Typeface Design Coalition, and is a past Board Member and Executive Director of the Association Typographique Internationale (ATypI).
She joined Agfa Corporation in 1988 and was a Senior Marketing Manger responsible for a variety of functions including typeface development, worldwide type marketing, marketing communications, business development, market research, and in the late 1990's was a member of the development team for Agfa's enterprise-wide integration of SAP software. She served as the Vice President of Operational Systems at Simon & Schuster, a division of Viacom. She currently is a Senior Advisor at Technology Partners International, a consulting services firm.
[Cynthia Hollandsworth Batty, March 2006]
Fonts designed by Cynthia Hollandsworth Batty